With little people around step stools seem to be one of those essential pieces of furniture that just make life easier. Getting to the bathroom sink or the kitchen bench are impossible without them when your 4. Or 2, though Harry is still learning these things. So a week or so I made the trek to Ikea and picked up two for home.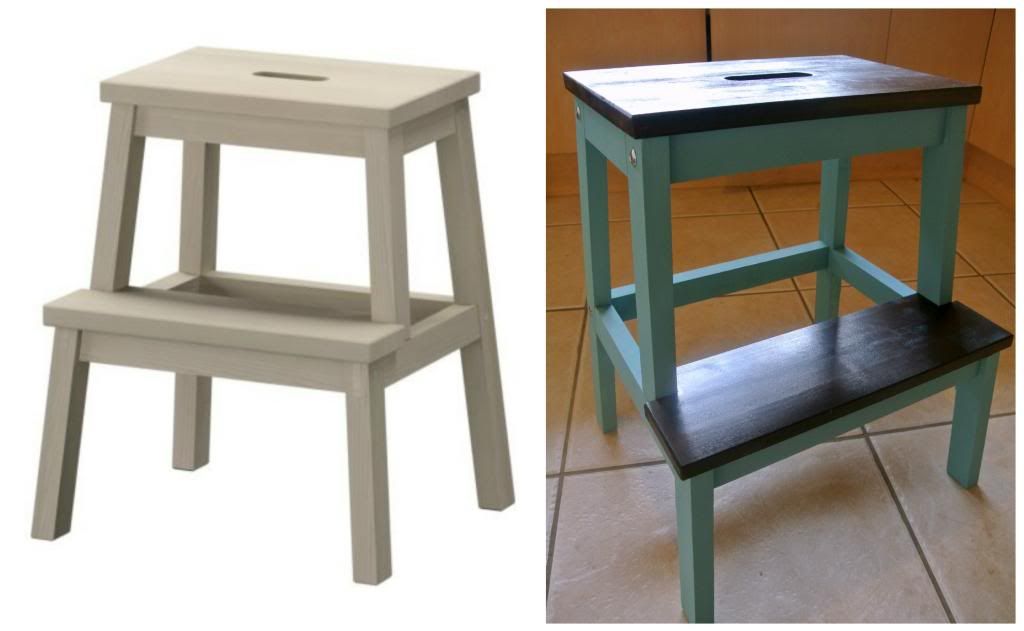 Because they come raw and un-assembled they are just perfect for painting, and a really quick and easy project. I stained the steps and then painted the frame without having to work around every tiny angle, and had them done on the kitchen bench in no time. And when I compare the $15 I spent (plus paint) to the $100+ I'd seen similar for in homewares stores, I'm pretty happy with the outcome.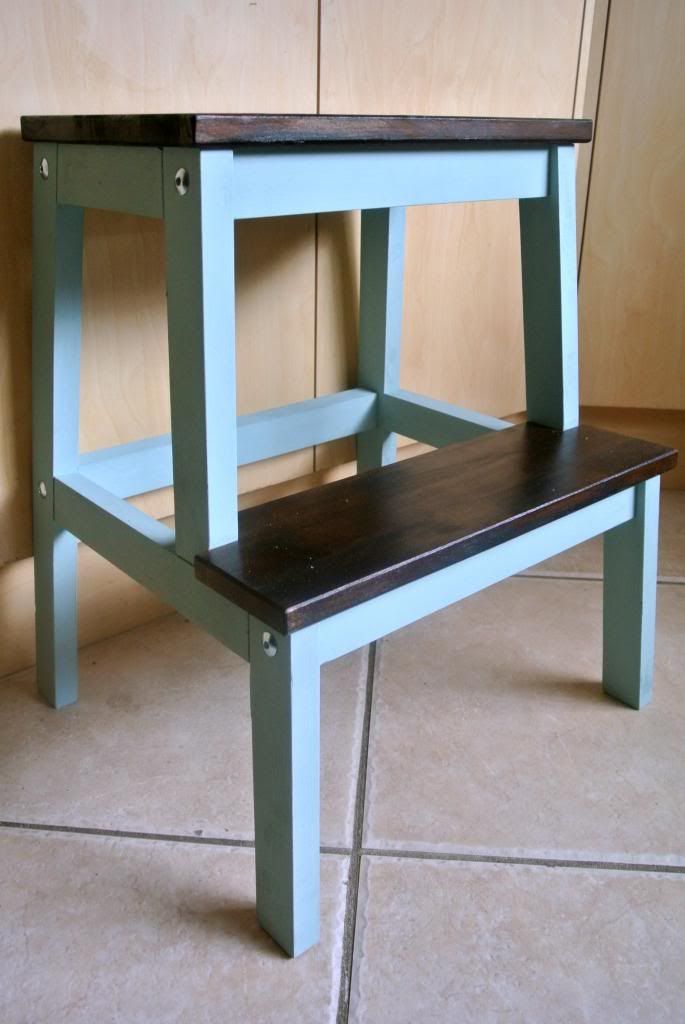 I painted one in ASCP Provence (the first picture) and one in ASCP Duck Egg (above), and I love them both. Since I'm a blue kind of person I love them in these shades, but I can see these in bright primary colours for kids rooms or play rooms too.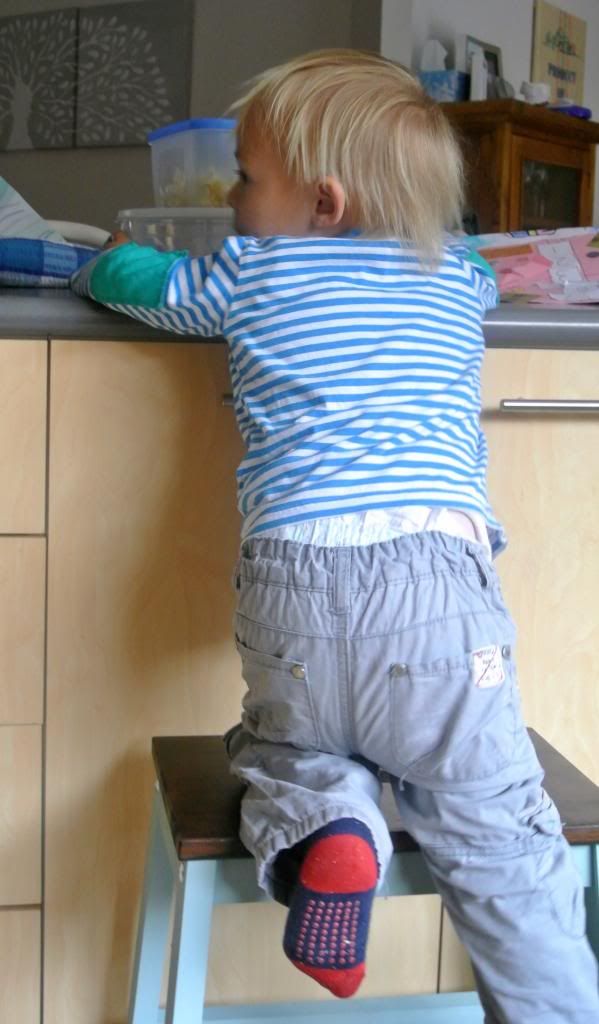 They've already had a bit of a work out here - mostly from Harry who thinks it's hilarious to stand at the bench and touch all those things I had up high and out of his reach. Or to grab the popcorn and cookies we made this morning and try to sneak away with them. HILARIOUS.
On another note, with Google Reader closing down, I'm wondering what you're all doing to keep up with the blogs you follow? I've loaded up Bloglovin', and you can follow along using it via the link in my side bar, but is there anything else on offer that I should be considering?
Thanks for stopping by...
I'm sharing at
Miss Mustard Seed