On Friday I headed to down to Sydney for some upholstery fabric. I'd been lamenting the lack of gorgeous stuff to be found locally and Mum mentioned that she'd visited a shop in Seaforth (on the Northern Beaches) years ago that had loads of choices, and she'd find me the details. A friend of hers confirmed the name Bargain Upholstery and we headed there with fingers crossed.
We arrived just before the doors opened and honestly I nearly jumped out of the car in excitement. There were six shops in a row, packed to the roof with rolls and rolls of upholstery fabric, and in the windows I could see that they were going to have something perfect!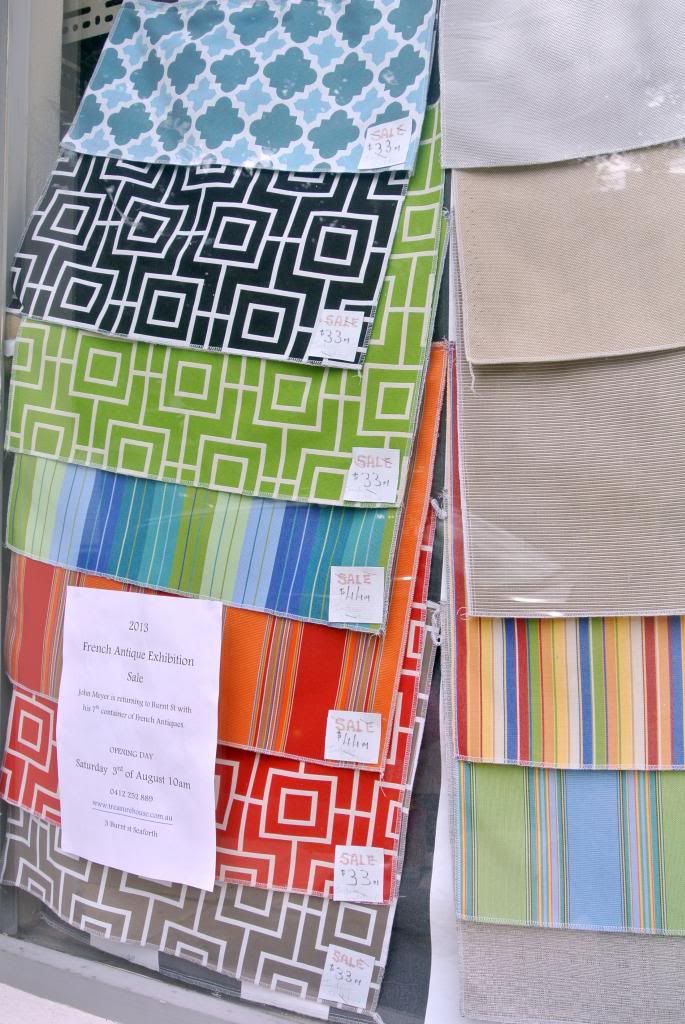 Of course I've ordered loads of fabric online, from both Australia and overseas, but nothing beats being there in person to look at and feel the fabric. There was so much to look at - loads of remnants that I could have spent the day sifting through as well as books and books of designer stuff to order from. Prices seemed to start at about $19.95 a metre, and for anything on the roll you could get as little as 20cm.

If I was adding to the stash I would have been hard pressed to make a decision but because I had specific projects in mind I picked out these three...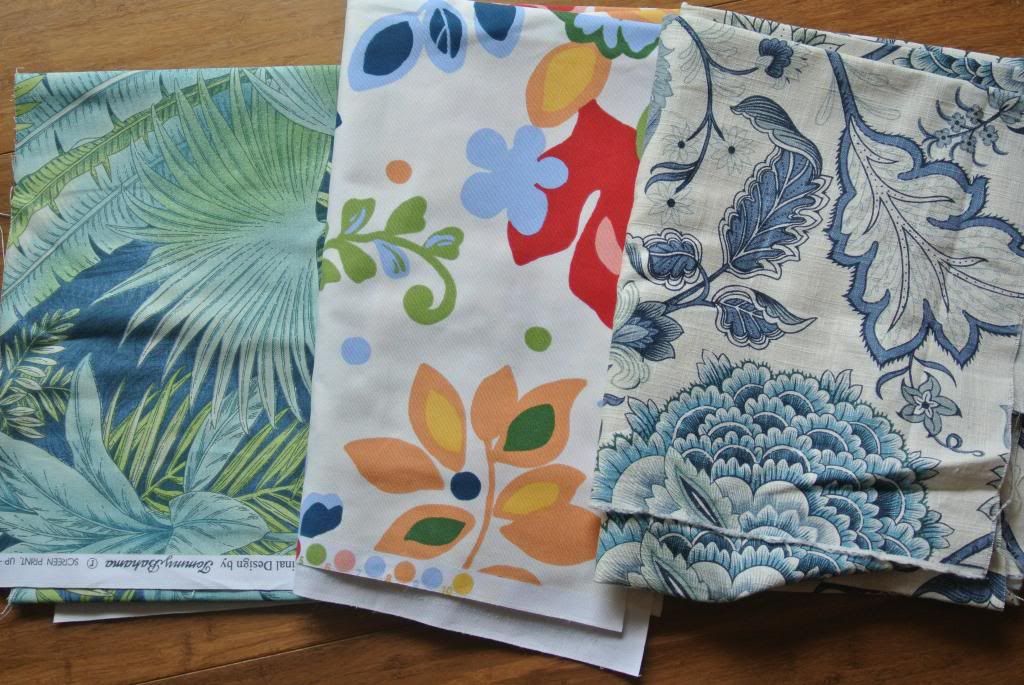 Ok, so the one on the far right isn't actually for a project, but for arguments sake lets just say I know exactly what I will be using it for and it was essential that I came home with it ;)
If you're like me then this place is difficult if you're children are prone to do this...
Because it is six separate shops in a row the kids thought it was hilarious to run in and out of each one, hide under fabric or climb onto the rolls. Me, not so much. I was excited to see a park nearby and the plan had been to let them run it out before visiting, but it's not one aimed at their age bracket (4 and 2) and it was SO windy that we decided to just head in and try our luck.
So I will definitely go again. Next time sans children! If you're looking for upholstery fabric in Sydney then this place is worth having a look.