Not so much sewing going on here - I have much more important news. At 3.19pm on March 24 Harry James arrived! We are so very happy to have him arrive safely, and very excited to have had a boy. We're all so in love with him, tired, but definitely in love.
Emma is a doting big sister; her enthusiasm needs to be reigned in every now and then, but for the most part she seems comfortable with our new arrival. That said, we have had a few nights where she's been very reluctant to go to sleep (to put it nicely), but I'm hoping that it won't last.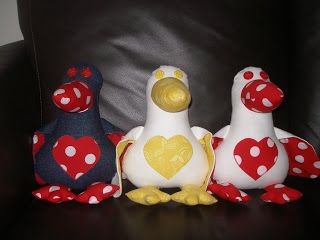 Since my last post, my one lonely goose turned into three for a short time, a flock if you will! Although the yellow one has already left the nest for lovely baby Amelie, and the denim one is now sitting proudly in Harry's room. The last one to leave the nest is destined for my friend Alex's baby due in August.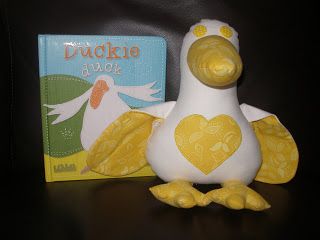 I just love this gift and I hope my friend loved it too.