Sometimes I just want to work with a colour - do you ever get that? Painting everything white can be lovely, but not this time. Walking around op shops and antique stores lately I've been obsessed with those beautiful greens you see everywhere
,
and I really wanted some to use on something myself. Lucky for me I had a square side table that a very lovely friend had found on the side of the road and passed on to me that could use a bit of brightening up.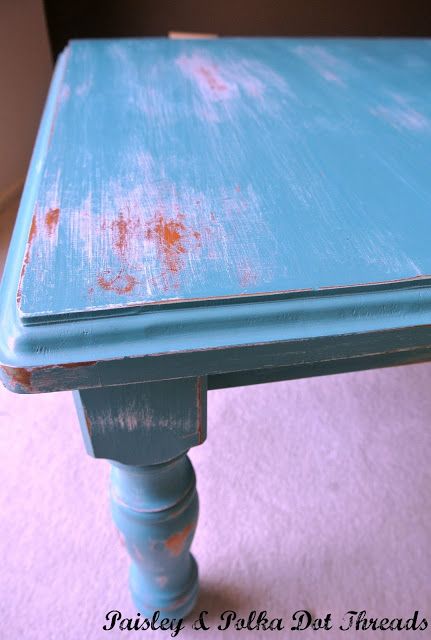 This table was originally one of those orangy pieces you see everywhere. My dining table is orange; one day I WILL paint it, or get rid of it, but right now there's a long list before I get to it! I actually think just about everyone has or has had one of these pieces in their home at some stage... because op shops are always full of the stuff! I love this one because it's solid, a good shape with shapely legs.
The colour I chose is British Paints Pacific Lagoon.
I wanted a weathered, worn look, so I used two coats of primer, two coats of paint, then I went crazy with the sander. YES I was nervous - but it turned out just as I had imagined it. The legs were a little harder because of their shape, so these were mostly done by hand... I find sanding a good way to release frustration - say after grocery shopping (which I HATE), or after one or other of the small people have had a huge meltdown over something so minor I can't even remember what it was in the first place!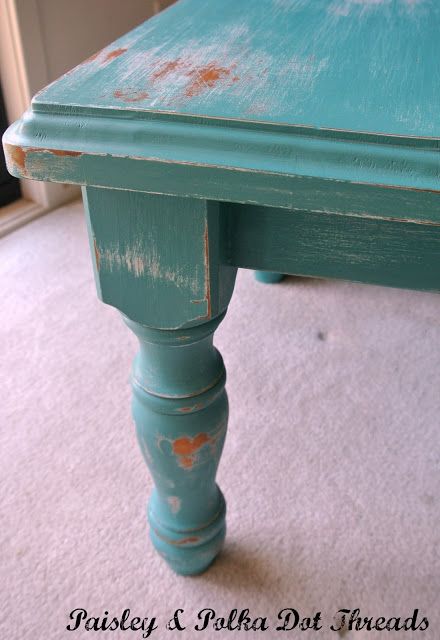 This girl is destined for the Avoca Beachside Markets this weekend. I have my fingers crossed as it was rained out last month! So far there is no rain predicted so I will just need to keep them crossed!
Thanks for stopping by...
I'm sharing at...
Sugar Bee Crafts
Twelve0eight
Domestically Speaking
Redoux Interiors
Miss Mustard Seed
Scandi Coast Home
Too Much Time on My Hands