Last weekend I was in desperate need of some Annie Sloan clear wax (nothing else compares now!) and decided to make the mad dash down the F3 to visit French Folie in Concord. I'm SO glad I did.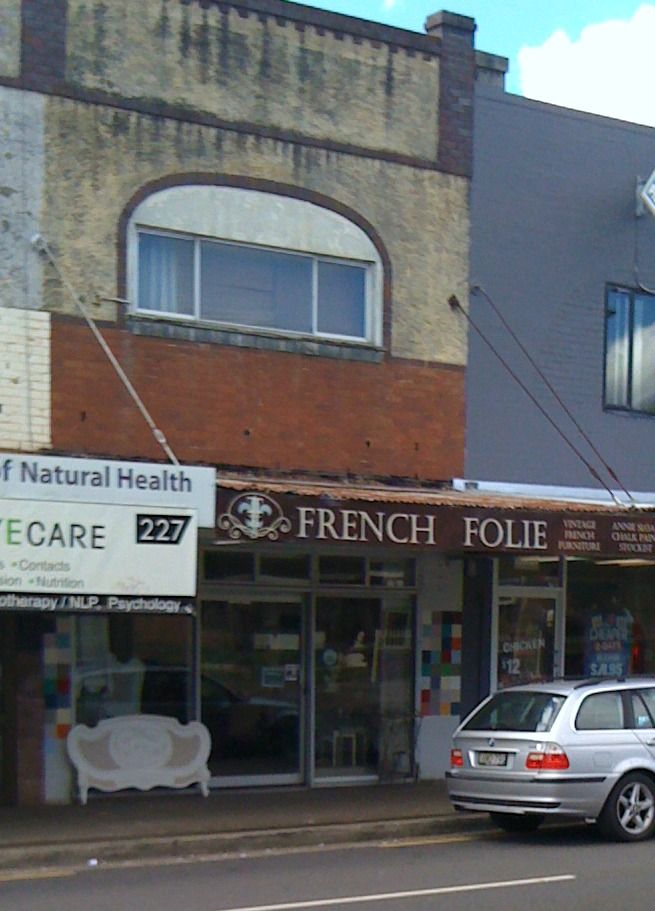 Before I saw the sign I saw the bedhead and knew I was in the right place. And the squares on either side of the door? Dead giveaway! It was all just amazing and I hardly know where to begin... I mean this upholstered chair and bedhead were in the window!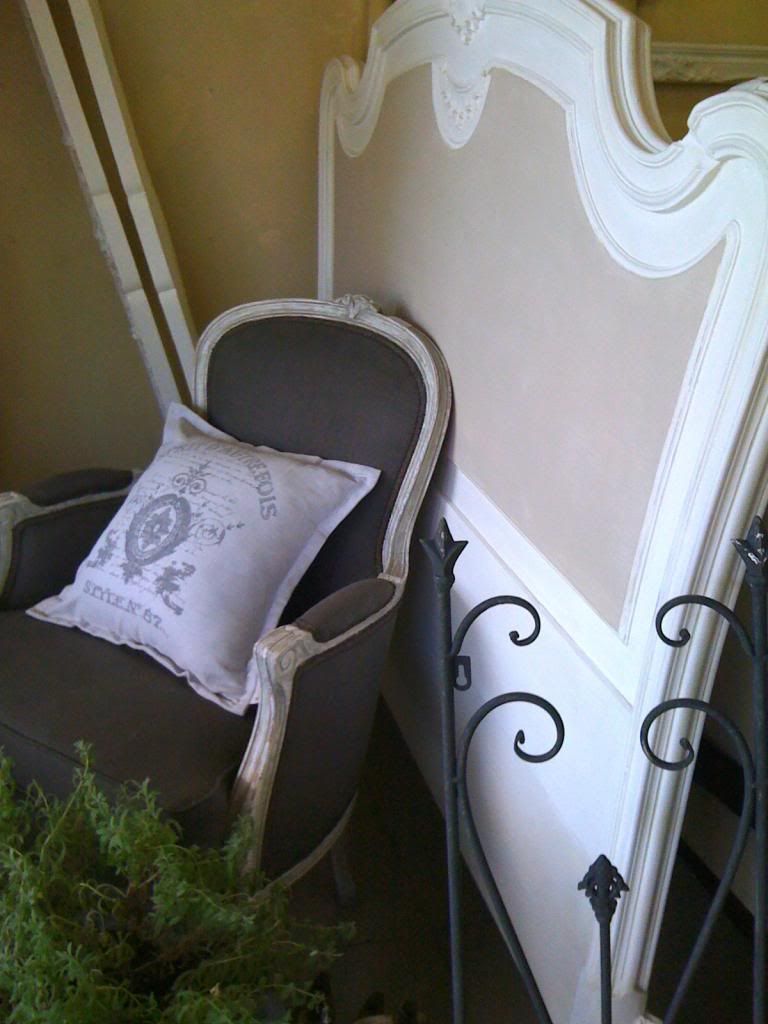 The owners really are so knowledgeable about everything Annie Sloan and I chatted with Mike for at least an hour about colours and washes and every other thing paint. I think I stood at this amoirie staring like an idiot for ages thinking about colours and being completely indecisive. In the end though I went to get Paris Grey I came home with French Linen, Provence (my fave), Florence and clear wax. Not bad for just desperately needing some wax!
There were a couple of things I loved about the shop. There were heaps of pieces painted in Annie Sloan paint, so you could see something painted up and in real life, without trying to guess from the paint chart. This really helped me when thinking about grey. AND I thought I would like Florence and then when I saw their counter I knew I loved it. I just wish I'd snapped a picture.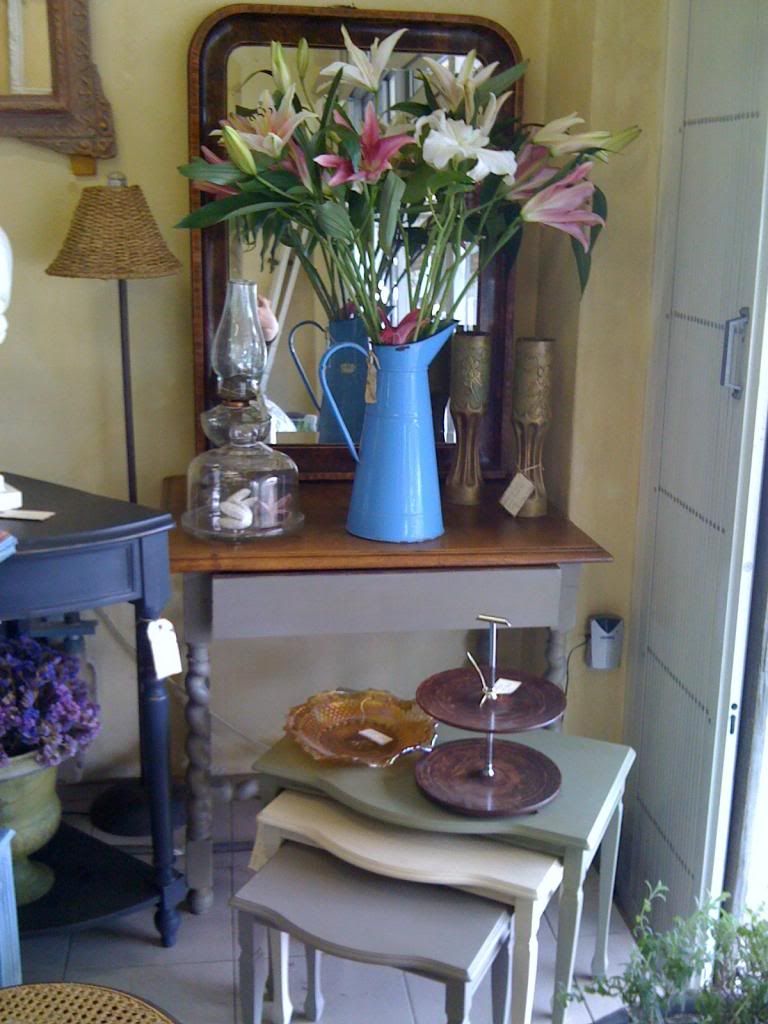 The other great thing is that they will decant paint so you can get half a tin. Perfect if you're looking at an accent colour and not sure that you will use it again. Or if you're trying to spread your paint budget further! I ended up getting half a tin of Florence just in case I keel over when I start using it... unlikely, but you know ;)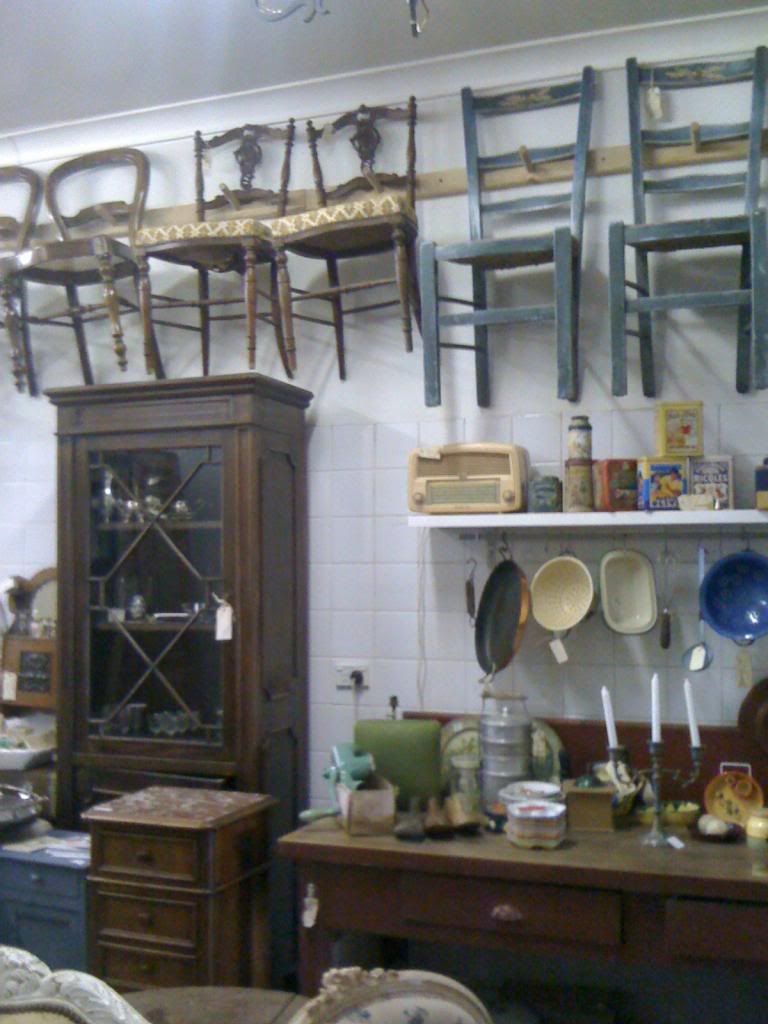 The store also had loads of french vintage to look at, linen, furniture, posters everything. There was a class just about to start so people were filing in with their pieces ready to try out the paint. If you're interested, they run them every two weeks on a Sunday.
In case you're wondering, I didn't even tell the guys I blogged let alone asked them for something in return for a post. I just like sharing :)
So now if we could get Miss Mustard Seeds Milk Paint in Australia (and preferably somewhere I can drive to) all my paint dreams would have come true!
Thanks for stopping by...