When I saw this gorgeous table, along with her 'cousin', for sale on Gumtree, I knew I'd never be able to give her away. Her previous owner had named her Daisy after the relative who had passed her on, and the other table, Ruth, is still in my garage waiting for something special. The lady said she was sick of all her old, hand me down furniture and couldn't wait to go out and purchase something new. I couldn't wait to get these hand me downs home!! Here she is before...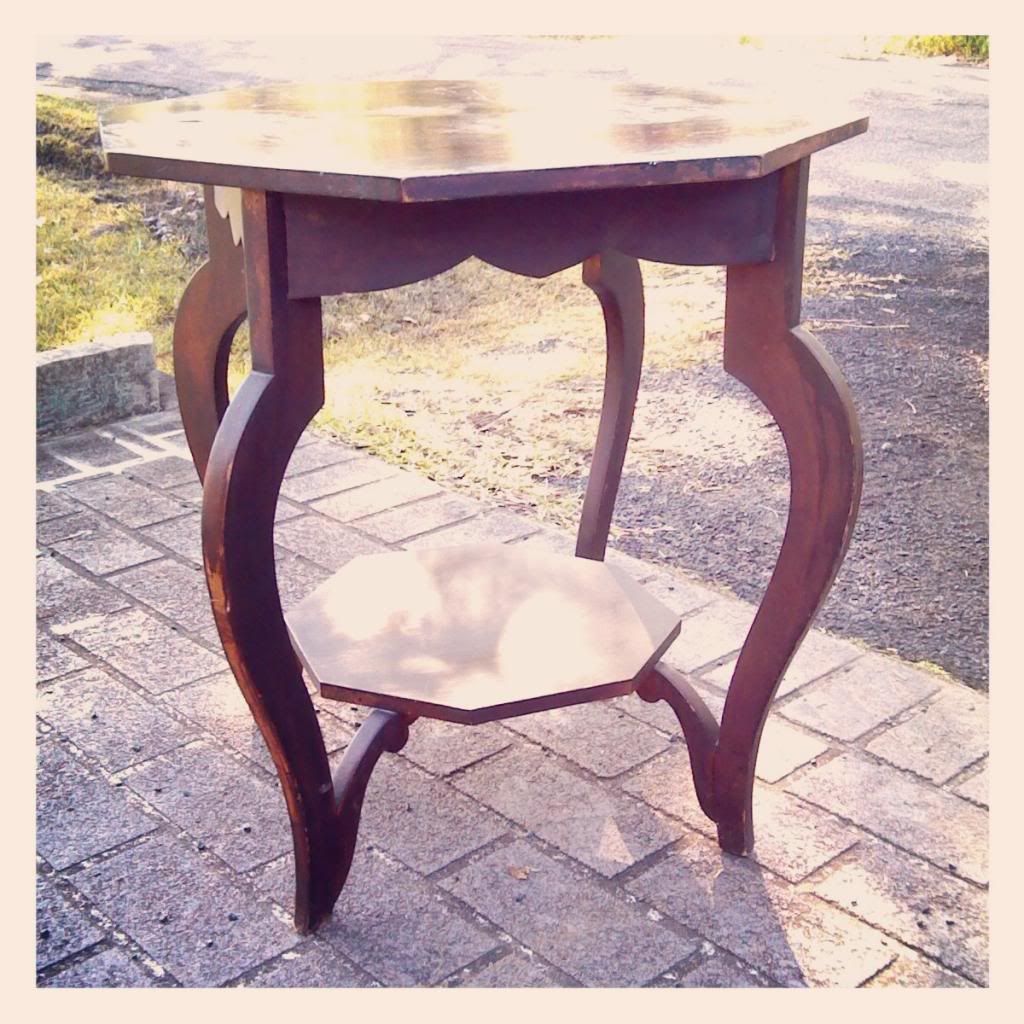 Her shape is beautiful but the dark stain was a little sad and sorry, and peeling in areas. She had a few dings, but don't we all?? When I bought her home I was thinking about my grandparents home, and sure they had something similar. Mum confirmed it, another reason I couldn't really let her go. Nice to have something that reminds me of them.
I love the height she has - curvy legs are perfect on everyone aren't they!! At the moment she's displaying some favourite family photos, but eventually she'll hold a lamp and a few odds and ends. And that little shelf at the bottom? Perfect!
Are you wondering about the 'e'?? Emma was here with me while I was trying to take photos. Her contribution was to lay all over the table and display herself. She's four. I said no. So, the compromise was an 'e' front and centre. And after the process it took just to get these photos, I decided that an 'e' on the table works just fine.
I also included one of my latest etsy purchases - a print by
Katie Daisy
. I just love her work, the colour is beautiful and just makes me smile when I see it. Nice to have things like these round.
Thanks for stopping by....
I'm sharing at...
The DIY Showoff
Not Just a Housewife
Domestically Speaking
DIY by Design
Miss Mustard Seed