I have looked and looked, but I've had such a hard time thrifting this week! I guess I have so much luck lately with finds that it was bound to run out at some stage :) I've noticed a couple of my usual haunts either have raised their prices or seem to be selling junkier junk than usual (stuff even I wouldn't take home!). I have one piece to show you, and I'm warning you, this thing is hideous!!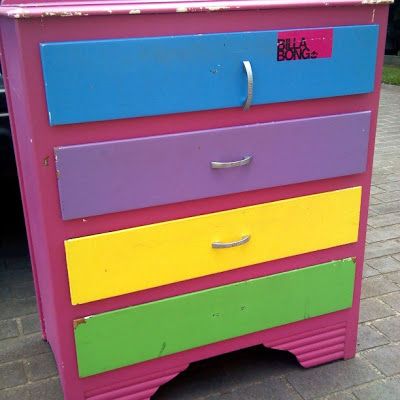 Just awful right? I'm hoping to make this one over for Harry, replacing a terrible melamine set that's in his room at the moment. So I went out and bought myself a heat gun and will get cracking soon. I'm hoping to find something decent underneath so I can do a paint / natural wood combo.
I thought I'd also share a few work in progress pictures - just to prove that I have actually been working!!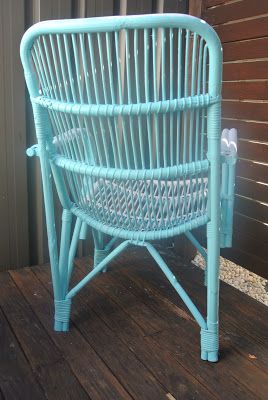 This chair is going to be hard to part with. I started this first colour coat last night and I already love it. My quick snaps this morning just don't do it justice - the colour is called shampoo and it's gorgeous!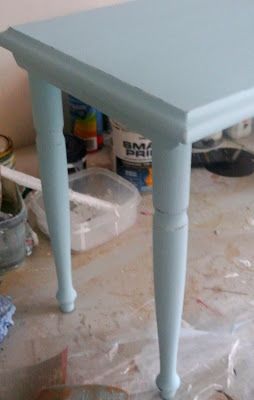 This little table is so cute! I'm still tossing up whether to leave her plain or do some kind of stencil on top...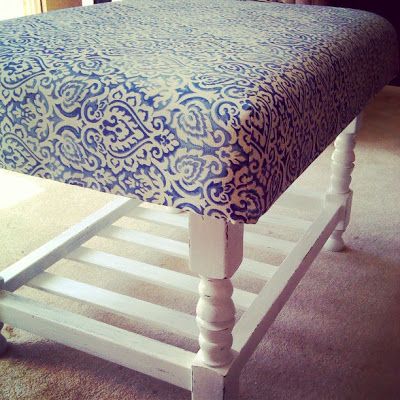 I was almost finished the ottoman when I ran out of staples. So one side is still to be completed. I just love the fabric; I'm thinking I'll make some cushions for myself out of this given my couches are very bare looking!
So, have you had better luck than me this week? Found anything awesome??