This post could be called 'just keeping sanding' (I've been watching too much Nemo) or 'Never Gonna Give You Up' (showing my age a little). Why you ask? Or just as likely 'what is this girl taking'?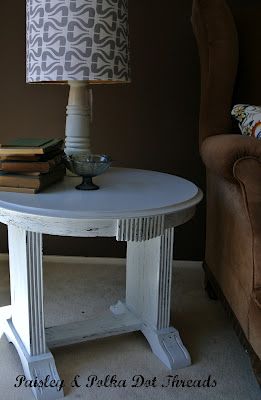 I had originally bid on this side table at a local auction house and missed out. I didn't think much else about it till I went back into the auction house and they offered it to me at my original bid, the owner didn't want to come and collect it after rejecting all bids. Here's a before picture...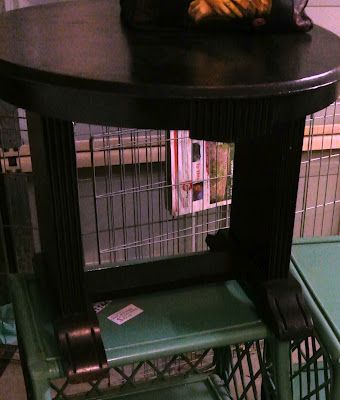 This table needed more sanding than I thought possible, hence the just keep sanding, and giving up! After all that black paint there was black stain; my guess is the previous owner wanted it black! Sometimes I wonder if it's worth it...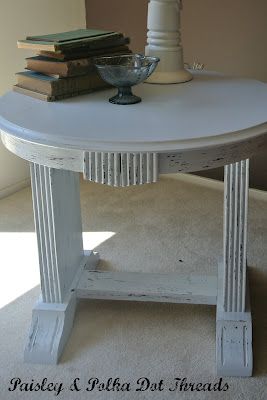 ...and then I decide it is. I really love the table in this corner, and I love it next to the wing-back chair (I'll be honest, I love everything next to that thing!!) What doesn't look good next to something that beautiful, and that was free???
It's hard to tell from the picture, but this one is pale blue / grey. Just enough colour without taking over everything else. Here's one last pic - a chippy table and old books - what more could a girl ask for...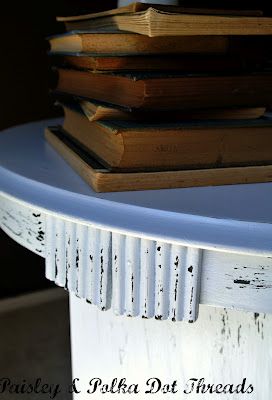 Thanks for stopping by...
I'm sharing at...
Under the Table and Dreaming
Tip Junkie
Sugar Bee Crafts
Not Just a Housewife
Primitive & Proper
Primp
Live Laugh Rowe
Miss Mustard Seed